WELCOME TO
EINSTEIN DIGITAL
We are a digital design and development agency
We are
leaders

in
digital creation and
marketing.
We're a strategic and passionate team – made up of creative thinkers, brand experts, amazing designers and web developers from around the world.
Our approach is simple.
We create inspirational brand stories that connect businesses with their audiences. The need for brands to align with consumers expectations has never been greater. We believe in putting the target audience at the heart of all of our thinking to create brand stories that deliver business impact, ROI and engagement – from brand inception through to a brand's online presence and everything in between.
We start by take the time to understand your business goals, industry and your product or service. We never finish a project, until the client is completely satisfied with the results.
Digital Strategy
One of the main challenges' brands face today, is developing a digital strategy that is coherent, consistent, representative of the brands purpose and aligned with audience needs. We bring a fresh perspective to the challenge, leveraging insight and experience from our team to bring all of those strands together to deliver stronger results.
Websites and Mobile
Whether you are refreshing a tired looking company website or developing a brand-new web design from scratch – our team of creatives are here to help you with our professional website design services
Our user UI/UX experts understand how people use the internet. We can help you increase sales or generate more leads by giving your user base exactly what they expect.
We design and develop responsive websites that work across all platforms – regardless of what device, operating system or browser visitors use, our mobile web experts will ensure your website always displays properly giving the user an optimal experience.
Ecommerce
We work with Ecommerce clients to provide digital marketing strategy and planning, budget planning, platform selection and implementation services.  We have expert knowledge of online browsing and buying habits of web-based consumers.  We are platform agnostic and have experience of working with Shopify Plus, Magento, Shopware, Salesforce Commerce Cloud and various other platforms.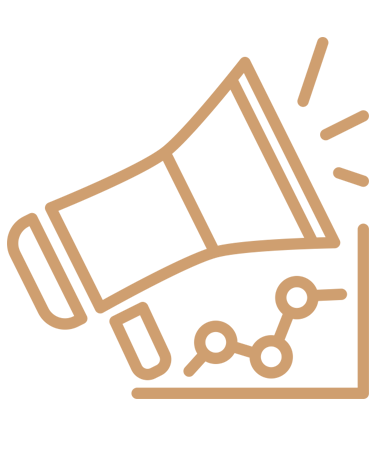 Digital Marketing and Advertising
Most businesses have a specific audience they are trying to reach, and digital marketing aims to help businesses reach these target consumers through the internet and other digital avenues.
There are a number of different digital technologies that we leverage get your website noticed, and drive traffic to your site.  We start by insuring your site is Search Engine Optimized (SEO), then we use digital marketing such as Search Engine Marketing (SEM) sometimes called Pay Per Click (PPC) Advertising, Email Marketing and Affiliate programs to drive new visitor (potential customers) to your site.
Social Media and Influencer Marketing
With half of the world's population using social media platforms, they're a natural place to reach new and highly targeted potential customers.  No matter what industry your business is in, social media offers the opportunity to establish your brand as a thought leader—the go-to source for information on topics related to your niche.  This can turn into nice business growth.
Influencer marketing allow us to pick thought leaders in your industry that are a good match for your brand and have a large following on social media platforms, and have them spread the word about your brand, new product launches and other efforts.  This is one of the most cost-efficient ways to communicate for your brand.
Analytics and Reporting
Unlike most other agencies, our website and marketing performance reporting is strongly focused on analysis and s collaborative strategy — custom reports aren't simply sent in an email. Instead, we peel back the layers to help you understand user behavior and adjustments that might need to be made.
Having the data is only part of the job; it takes critical analysis and experience to leverage those simple stats as a guide for actionable, measurable change.
OUR LATEST WORK
" Creativity is intelligence having fun "
We believe that creativity should provide a great user experience and move people emotionally, so here's some of our latest work.
Let's Discuss Your Next Project
CONTACT INFO
Einstein Digital
416 SW 1ST AVE
Fort Lauderdale Florida 33301
Phone:  954-951-3033‬
Email: info@einsteindigital.com
GIVE US A CALL
954-951-3033